Randonnée : Le Puech du Mus
Walks and hikes , Walking/pedestrian
at Sainte-Eulalie-de-Cernon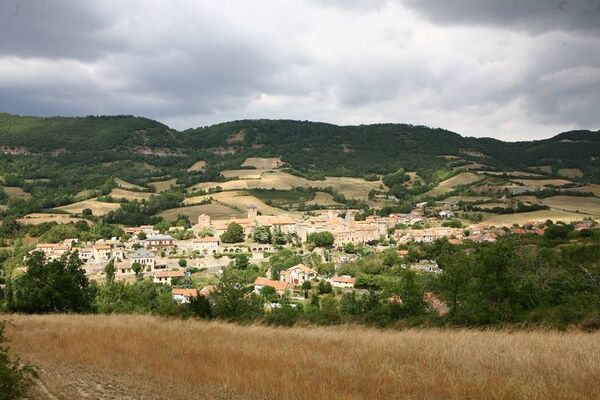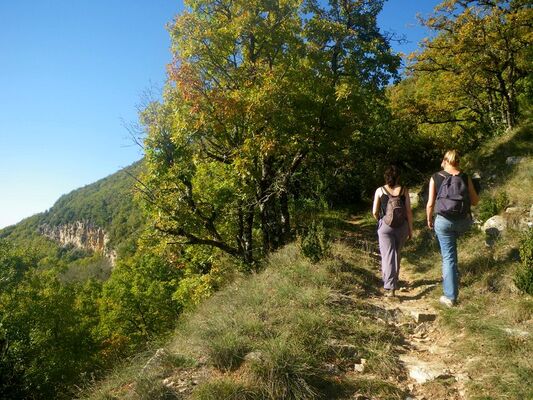 Points of interest
Le promontoire du Puech de Mus, dominant la vallée du Cernon et le village de Ste Eulalie, a fait l'objet de fouilles dirigées par Philippe GRUAT pendant plus de 10 ans. Un imposant oppidum celte du Vème siècle avant J.-C. est mis à jour. Le site était occupé par de puissants aristocrates en commerce avec le bassin méditerranéen.
Visite de ferme en Pays de Roquefort, tout un monde aux sources du Roquefort... Animés par l'envie de partager leur passion pour leur métier d'agriculteurs, Martine et Alain Fabrègues vous proposent de le découvrir. Ils vous racontent le monde de la ferme, des brebis laitières et des vaches Aubrac. Visite possible sur réservation (Tél. : 05 65 62 76 19) du 15 juin au 15 septembre.
3
Commanderie templière et hospitalière
Les Templiers choisirent d'installer la commanderie dans un vallon verdoyant situé dans une échancrure du plateau du Larzac, au bord de la rivière du Cernon. Jusqu'à la fin du XIIe siècle Sainte-Eulalie constituera l'unique commanderie des Templiers du Rouergue (actuel département de l'Aveyron). La commanderie a conservé la quasi totalité de ses bâtiments et elle est l'une des mieux conservée du sud de la France. La visite vous plongera dans le passé. Vous pénètrerez dans le village entouré de murailles et de tour du XVe siècle, avec sa place et sa fontaine de pierre du XVIIe siècle plutôt inattendue sur le Larzac. Vous découvrirez l'église romane des Templiers, le réfectoire et le dortoir des Hospitaliers, la vaste cage d'escalier avec ses peintures du XVIIe siècle et la cour intérieure entièrement préservée.

Source: Conservatoire Larzac Templier et Hospitalier.
326 meters of difference in height

Start altitude :

588 m

End altitude :

588 m

Maximum altitude :

841 m

Minimum altitude :

576 m

Total positive elevation :

326 m

Total negative elevation :

-326 m

Max positive elevation :

199 m

Min positive elevation :

-101 m
Leave a review about Randonnée : Le Puech Du Mus :
Horrible

Bad

Average

Good

Excellent
There is no review about Randonnée : Le Puech Du Mus, be the first to leave one !